Interview with Prasanna Puniwala, CEO of COINOLIX Crypto Currency Exchange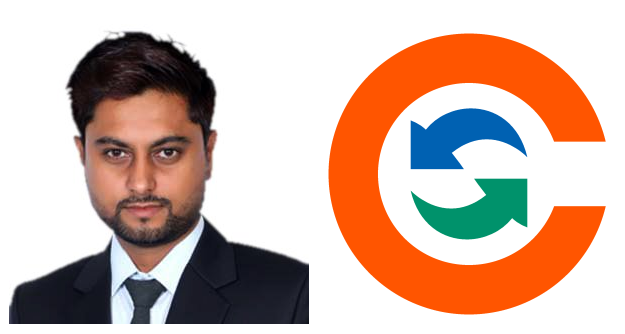 Website – Telegram – Facebook – Medium
Q1: Tell us a little about yourself, how did you get into this business?
A1: We are in the business of forex broking firm & finance since 2008, when there was a Great Recession era and even that market situation we took our business to the next level without having any second thought. Finally market recovered in 2013 and we had a great boom, mean time awareness of bitcoin started to increase same year, we were watching the growth of blockchain and cryptocurrency, eventually I decided that we really need to start in cryptocurrency also, so we shift our paradigm from forex exchange to cryptocurrency exchange, For this, we started learning about cryptography and blockchain technology in 2014, We actually learned and started our first step in OTC business, in fact, we expand our horizons and did business in more than 5 countries.
According to our expertise, our team and customers prompted us to bring this business to the next level and we decided to start our own exchange in cryptocurrency. As we all know that the future is decentralized and the development of this industry is really vast. We are actually building some great for the future and we really believe in it.
Q2: What was the original idea behind the project?
A2: OTC is our stepping stone to reach the business goal, our approach is to reach more and more users, and services to the clients around the world. We are trying to help new users to participate in the crypto world.
With the experience of our business in cryptocurrency, we found many issues. One of them is to convert the cryptocurrency to Fiat money. There are many banking issues that trouble the crypto holders. At present there are many Fiat Coins in the market and most of them are financially viable and the remaining Fiat Coin is fighting for the acceptance in the market, the crypto holders are actually suffering from these issues and want better alternatives, where fiat coin price not goes in devaluation and holds its stability and acceptance in the market.
We have the solution to capture the value of a certain currency in the currency market, which could maintain its original value in a manner of collateralized reserve in commodity like gold, liquid & fixed asset. In the case of currency market crash, COINAMIA FIAT coin could sustain its original value.
Q3. What makes this project innovative and special? How it will affect the average user?
A3: We have extensive experience in the form of International Forex Broking Firm and Crypto's OTC Business, this experience makes our services very better to serve our users all over the world. We focus on our services to make it more better even there are general or premium users with high hand security. we will handle 1.2 million transactions per second with one million simultaneous users with lowest fees in market and our services would take place 24*7 using mobile, tablets and desktop or just surfing the browser. Not only that but we charge '0' (zero) trading fees to our first 25000 premium customers also.
Q4. There is a precipitation that most ICOs are going to fail in the long term. What is your opinion about this?
A4: One of the reasons for most ICO failures is that they generally add nothing new to the blend. They may not have a motivation behind why somebody ought to put resources into them. Many come for only to grab money and in fact they have no real world.
Q5. Would this project be still possible without the use of the blockchain technology and why?
A5: Blockchains are fundamental for a few undertakings and inadequately suited for others. Utilizing them where it isn't required could be an expensive misstep.
Q6. If you could fully cooperate with another ICO project, which one would it be and why?
A6: Yes we can incorporate any genuine project that solves problem through blockchain technology and having good experienced team that can provide good solution for any existing problem in blockchain technology. we can surely add them in our Coinolix exchange.
Q7. Right now, are you exploiting the full potential of your token's utility?
A7: Generally, many companies conduct an ICO to raise the funds and the tokens they distribute in the market which have no potential to exploit it.
but coinolix token CLX has full potential to exploit by paying almost all type of fees including, trading fee, withdrawal fee, listing fees. When users utilize CLX tokens to pay for charges, they will get a significant amount of rebate.
even Every quarter, we'll use 20% of Coinolix exchange profit to buy back CLX coin sold during ICO and burn them.
CLX coin buy back program will continue until 60% of all publicly issued CLX coin are burned.
Q8. What will be the benefits for long-term token holders?
A8: As I mentioned in previous question long term holder will have opportunity to get benefit of buyback and token burning program, which will be continue until Coinolix exchange burns 60% of the token distributed during pre-sale and crowd sale. It means that as a result of decreasing supply long term holders of CLX coins will get great appreciation in token value.
Q9. How do you plan to fight against phishing and scamming attempts concerning your token?
A9: New phishing scams are being developed all the time. Without being aware of these new phishing techniques, users could inadvertently fall into one of them. We will encourage our users to stay up to date on new phishing scams by staying connected to our communities and the newsletter. By finding out about them as soon as possible, users will have a much lower risk of being trapped by one. Our ongoing security awareness training and phishing simulation for all users is highly recommended to maintain security as a priority throughout the organization.
Q10. Tell us about your future plans. What to expect from the project?
A10: We have many implication and future plan ahead that can help users in so many ways to trade cryptocurrency online. We are expecting a lot from our team for future development of the Coinolix Exchange in to an decentralized exchange and a lot more offers are coming in future for CLX token holders like zero trading fees in conolix exchange.
Q11. Finally, what is the message you want to communicate to the world and your supporters?
A11: We coinolix team is committed for our words and actions. We will rise together in all the manner. We are team of commitment, We will deliver back to society for some noble cause. We are not only here to raise the funds, But We will do for Our supporter and Humanity and also for maintain security stability and performance.
COINOLIX" cryptocurrency exchange will provide ' BTC, ETH, USD, CLX ' as trading market. With wide range of other cryptocurrencies like LITE coin, RIPPLE coin, MONERO, EOS, Dash etc.
We will handle 1.2 million transactions per second with one million simultaneous users.
The company has well established its business across the globe in countries like UAE, Russia , Australia, UK and so on.
COINOLIX exchange coin with symbol (CLX) & it can be used for trading fees in coinolix exchange up to 50% discount on trade till 3 years and will be safe transparent and open community all around the world.
Total supply of CLX coins will be 1 billion out of which 500 million coins will be distributed during pre sale and crowd sale.
First pre sale of 100 million coins will be starting from 8th Oct to 7 th Nov 2018 and
the second phase of crowd sale would be from 8 th Nov 2018 to 13 th dec 2018. Adding 20% bonus on presale and crowdsale, CLX coins will be sold as low as 0.20 USD and 0.25 USD respectively.
The exchange transaction services would take place 24/7 using mobile, tablets and desktop or just surfing the browser.
We understand the value of money and thus we charge the lowest fees in the market and create the faith and bond with our customers.
Not only that, but we charge '0' (zero) trading fees to our first 25000 premium customers who trades more than or equal to 100 btc trading volume per month and holds 8000 or more clx coins.
Maximum 0.02% trading fees on trading would be charged for the next one hundred thousand clients who trades more than or equal to 50 BTC trading volume per month and holds 2000 CLX coins. A flat 50% discount in fees for the remaining clients who holds 400 CLX coins without any condition in trading.
Also lowest fees of 0.1% for all traders who do not holds CLX coins.
Website – Telegram – Facebook – Medium
Sponsored article